Hello! Color changing in crochet is fun and beautiful but at times it can get quite tricky. The yarn can get tangled and it can get frustrating to drop and pick up yarn constantly. Some people can hold multiple strands of yarn in their fingers while crocheting or knitting, but I can not so I really love yarn guides. It's my new favorite thing! Well, atleast one of them.
There are many different kinds of yarn guides. Some hold one strand of yarn and others can hold 2 or more. Some are made of plastic, others are made of metals and etc Some are very affordable and some can get expensive.
A couple of weeks ago I was working on a project that color changes every few stitches but I could not wait to order a yarn guide so I made one and I found one.
I found an old ring in my jewelry box. One that I didn't mind messing up.
I added some cardboard for stabilization and then I glued on some lobster claw clasps to thread the yarn through and since they are clasps and can open, the yarn can easily be removed or added in the middle of a project.
I think it turned out pretty good and I love to use it! It makes changing colors so easy!
I also found this ring in my old jewelry box and I didn't have to do anything to it to make it into a yarn guide ring!
Here are some more examples of yarn guide rings:
Knit Picks has a couple of really affordable yarn guide rings:
This yarn guide by knit picks
is made of plastic and it can hold up to 4 strands of yarn!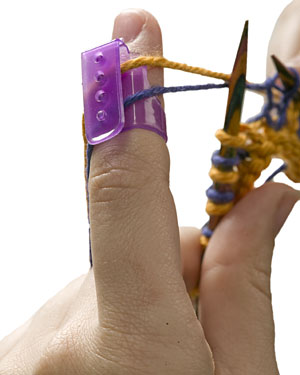 Photo Credit:
knitpicks.com
This is another
yarn guide ring by Knit Picks
and it is made of coiled wire and it can hold up to 2 strands of yarn.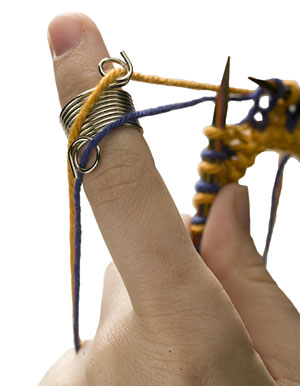 Photo credit:
Knitpicks.com
This one is made by
Clover and sold by Wal-mart
and it is made of plastic and can hold up to 4 strands of yarn.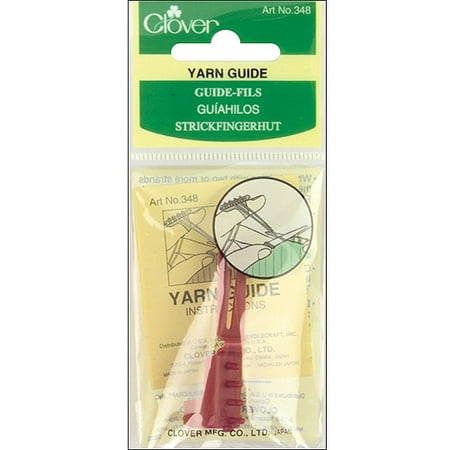 Photo Credit:
Walmart.com
There are many many more yarn guide rings that are available. These are just a few. Yarn guide rings can be simply designed or they can also be beautiful.
Etsy
has some really beautiful listings for yarn guide rings. There are even some that are crocheted! And if you can't afford to buy a yarn guide ring, make your own!
I would love to see pictures of your yarn guide rings! Do ya'll love yarn guide rings as much as I do?
Soft hugs and
Disclaimer: I have not been paid for this blog. These are my own opinions.